Exactly a week ago, Melissa and I decided that I would come back home for a week to be with the Family, 2 of our kids were really struggling with my absence, also there were legal things to sort out with planning our move to Kona in April, which required me to be back to support Melissa with the planning. I left Greece last Tuesday and my Team went to Lesvos on Wednesday. I will be joining them on the 05.03 -01.03.19
Up until now I spent 4 weeks with my team in Thessaloniki and would like to share with you how it impacted my life and those of others.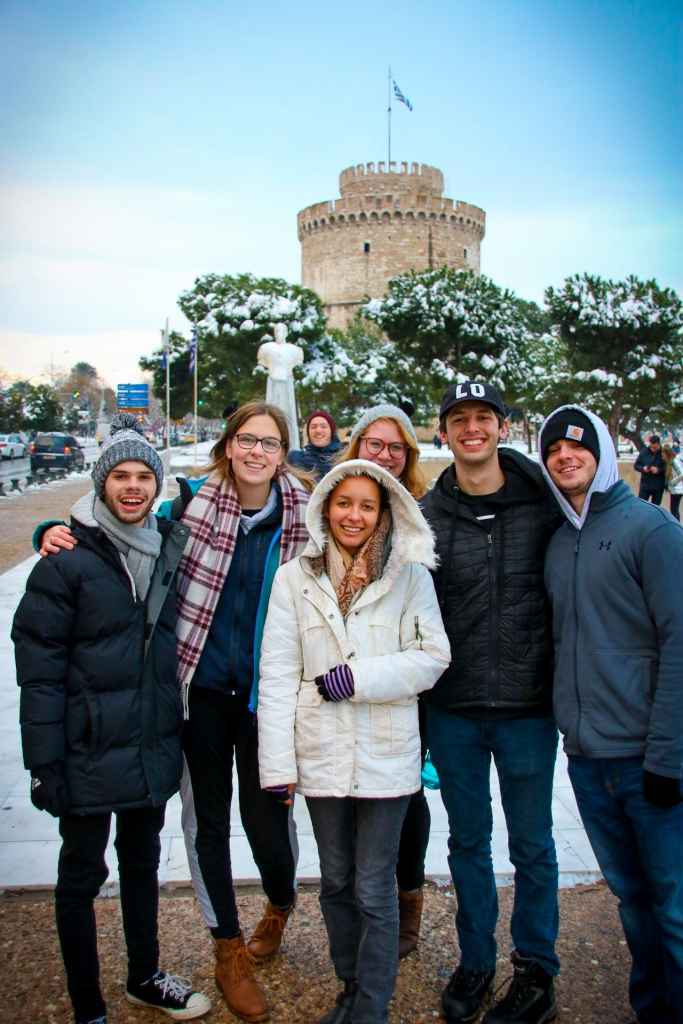 Here is a brief insight as in what our weekly schedule looked like.
On Tuesday's and Thursday's were able to invest ourselves in a refugee Care Center. It's run by amazingly committed and loving people. They started it 2 years ago, we were honored to be there on their 2nd birthday and were gifted symbolic medals of our help and investment in their work.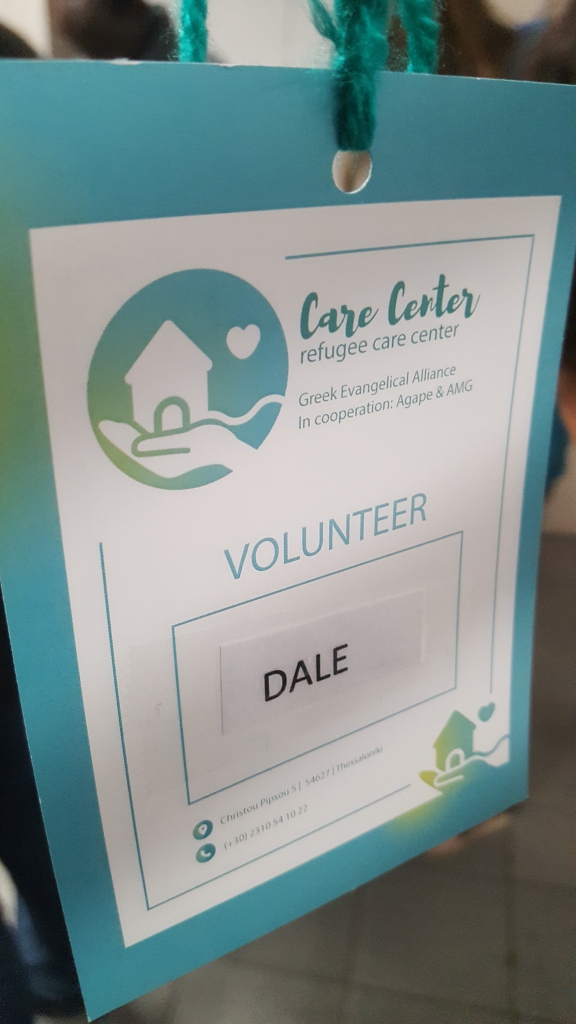 What impacted me most in my time working with the refugees was and still is how hearty they are. We spent a lot of time getting to know them for who they are and not their situation. We sang, laughed, played and made quite a few new friends. I love how vibrant and colorful their culture is.
Also every Friday night we helped with a youth gathering organized for the refugees by the lady runs the soup kitchen.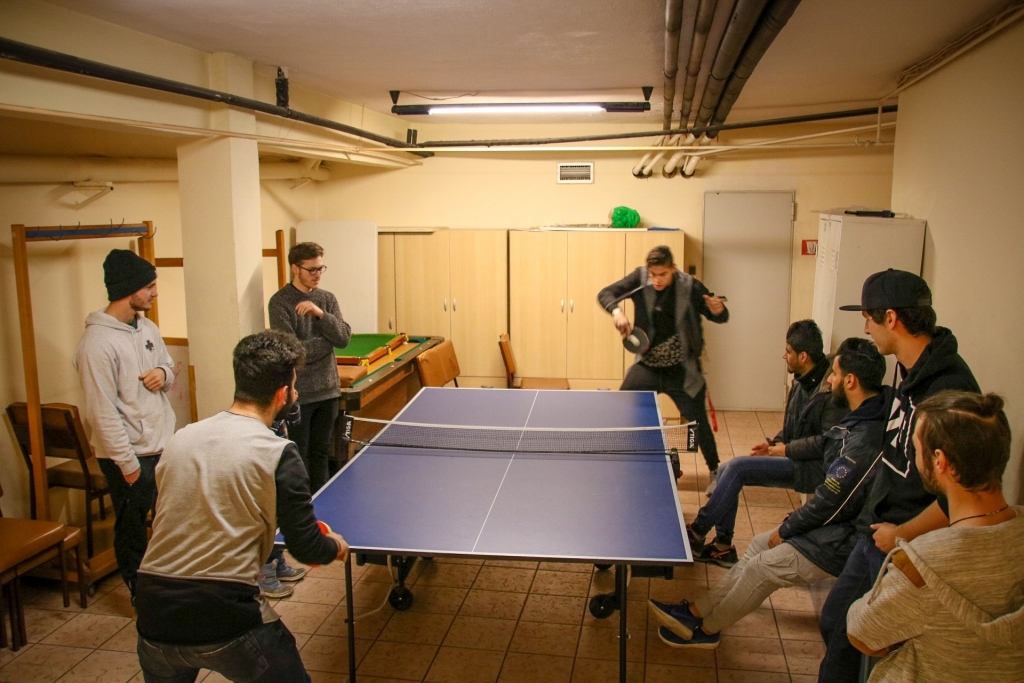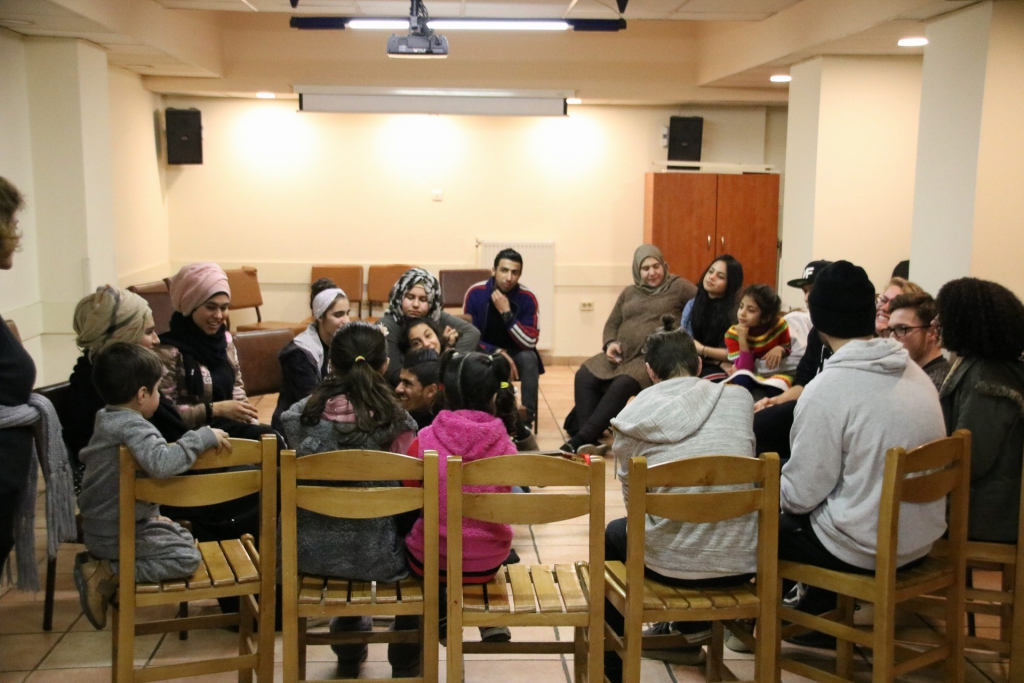 On a Mondays and Fridays, we took turns helping at a soup kitchen.
What touched me the most was hearing that the people lining up were not just refugees but also Greek people who due to the financial circumstance of the country cannot afford decent food for themselves or their family. Lawyers and doctors, business people and families, all relying on the generosity of open-hearted people.
We prepared bags of assorted pastries, bread and meals all donated by local businesses around the city. Once a week fresh vegetables are bought to make a soup for the cold nights.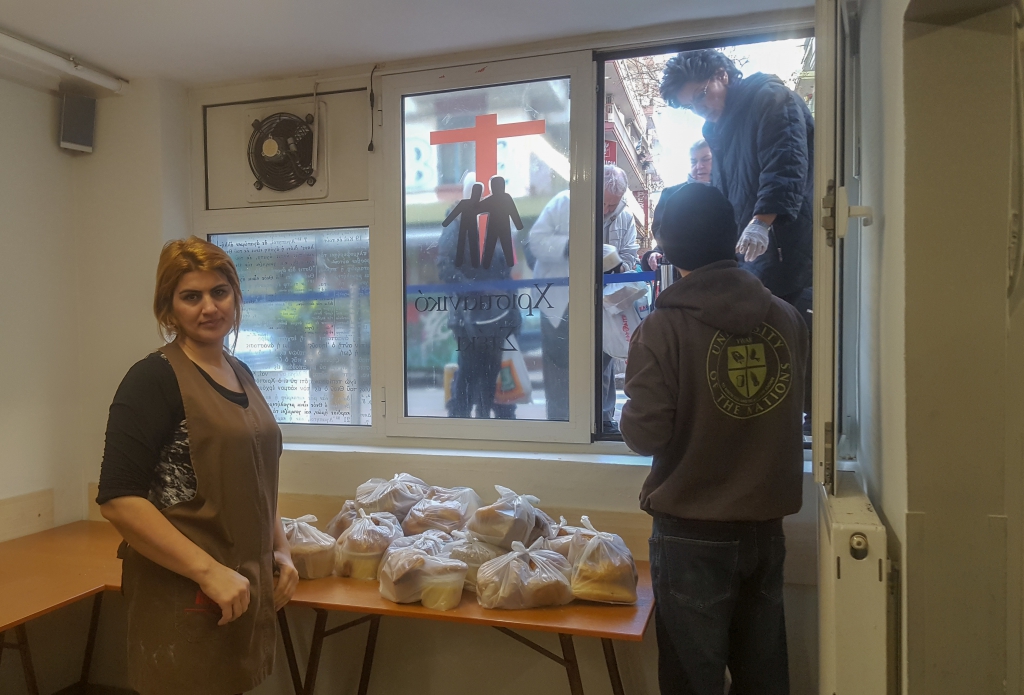 On Wednesday's we took time to do street ministry, we would ask the Holy Spirit to lead us where to go. Also Monday and Wednesday nights we'd go and do praise and worship in front of the historical white tower. https://en.wikipedia.org/wiki/White_Tower_of_Thessaloniki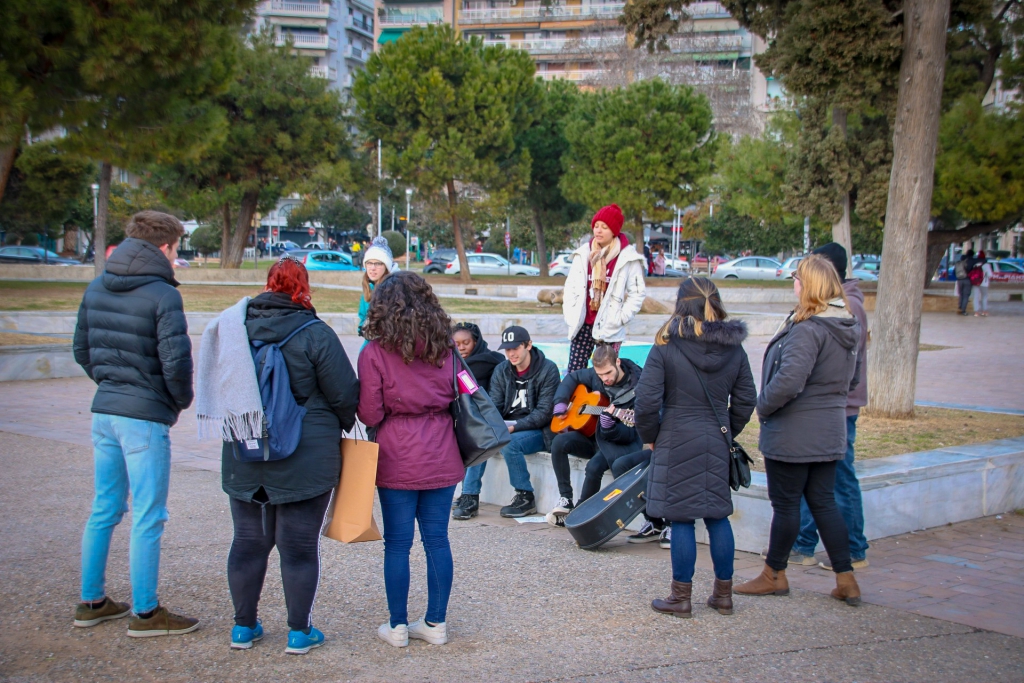 We realised how important it was to pray against the spiritual stronghold over Thessaloniki which has alot to do with the white tower.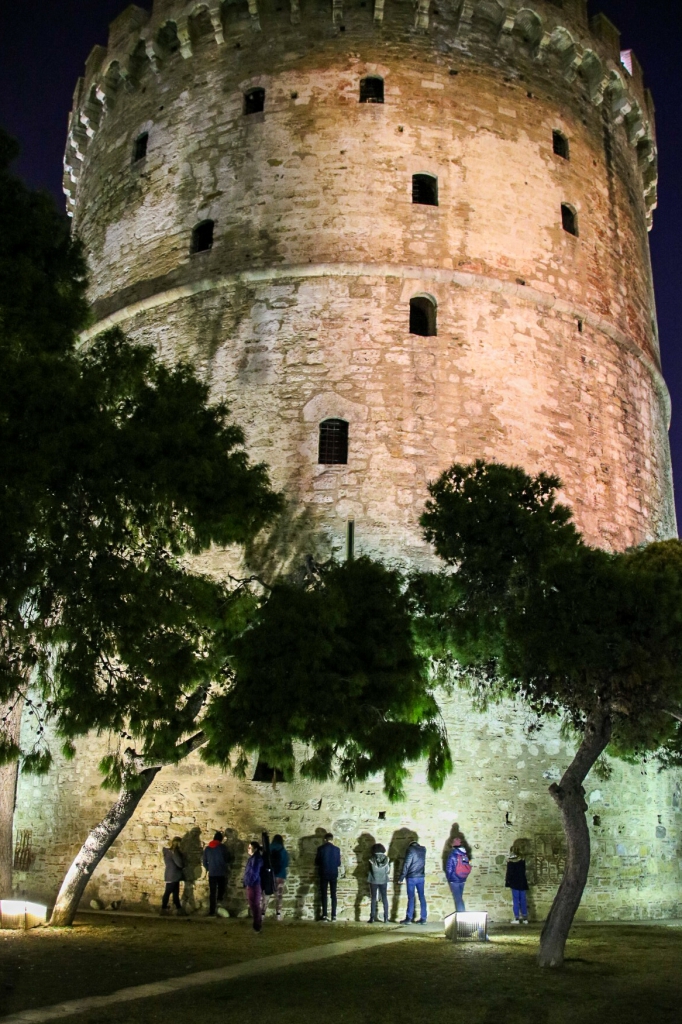 Every other Wednesday we renovated an old sex shop/sex cinema which is to become the new YWAM base in Thessaloniki. https://www.ywamgreece.org/thessaloniki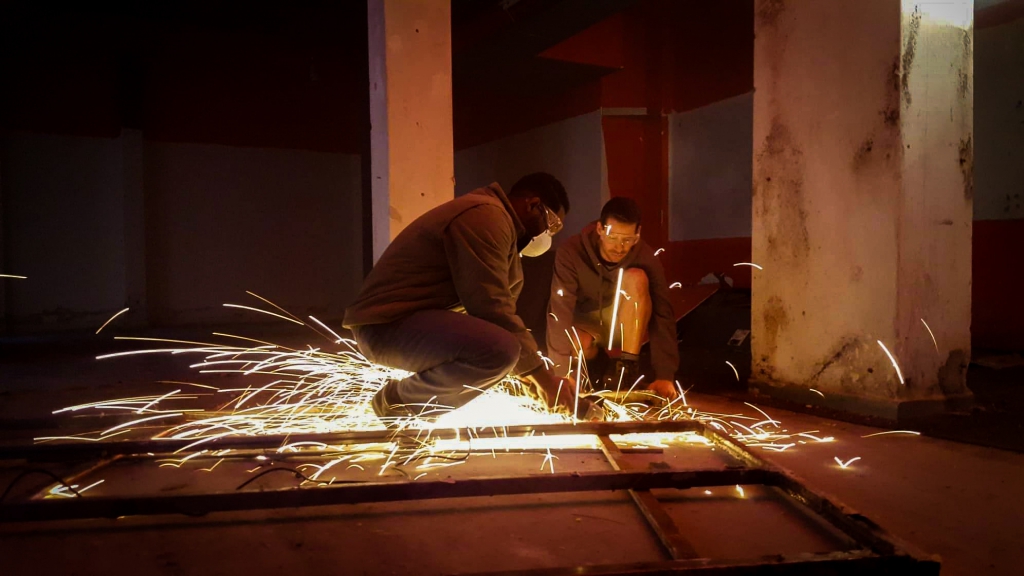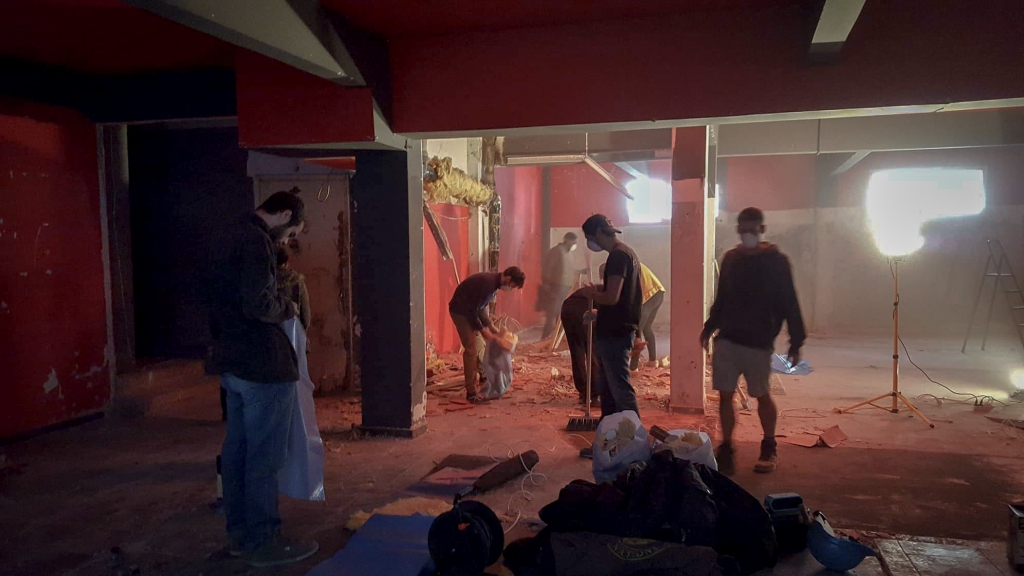 What I take away from my time in Thessaloniki
The overflow of hospitality of the Greek people. How they do what they can to help those in need, even when they themselves have so little. The positivity of those that have fled their countries and are trying to live safe, free lives. The touching stories of hardship that is overshadowed by hope and gratitude for the people who give up their time to help those in need. The friendly little faces of the kids, the thankful smile of the parents and the firm handshake of the young men who came to the Care Center on a Tuesday in order to shower and receive food and drinks. Most of all I will take away the experience of the different cultures I knew nothing about.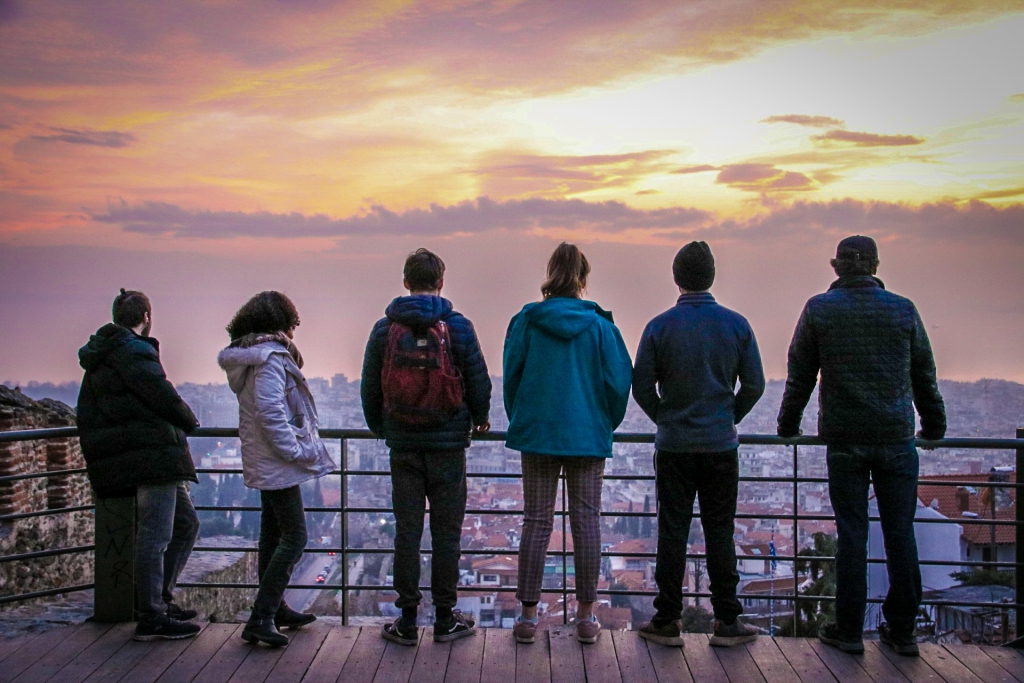 What's next for us as a family
Right now we are in the middle of our visa process. We are stretched financially, the visa requirements are very high. Please trust with us that we are able to raise or get a private loan for the amount of $17.800. This is the fee that is required of us as a family of six from the UofN Kona. Without this, we cannot apply for our visas and carry on with our projects/ Dales Associates Degree.
In the next 6 weeks, our family will experience many transitions. Again Dale will be gone for 3 weeks, (starting on Tuesday), and then after he returns we have another 2.5 weeks here till we return to Germany for a few days to sort out our belonging. From there we then journey off to Kona for 2 years plus.
If you are interested in more information about supporting us and our vision please contact us.
One amazing career breakthrough in Melissa's life happened just 2 weeks ago when she could speak to the Oscar award winning Filmmaker Guillermo Navarro. He is the director of the Film School in Kona & the production company.
Melissa: "I sent off a proposal as to what I can offer them, their school and production company. After 3 weeks of praying into it, I am now excepted as Staff in a position that I wished for. I will be working directly with the director but will not be earning a salary as it all falls under missionary work/internship. I do have another something very exciting in the pipeline that I have been working on for over a year, I will be starting my own life coaching business, I am a certified life coach and God has opened an amazing door for me to bring in an income while Dale is studying. But this will take time.
I will speak about this in our next letter.
Please continue praying for us as there is so much to organize in the next weeks. It's super exciting to see how all of this will unfold even though we are super stretched in our faith and how all of this is going to happen. But we know for sure that what God has called for he will provide for.
We can't wait to share the next part of Dales Outreach with you and our journey to Kona.
Many blessing from us,
Dale & Melissa with the little tribe of kids