Live your dreams don´t dream your life away…
This was my slogan from the age of fifteen.
I survived pancreatic cancer at the age of twelve, which opened up my eyes to the meaning of life and gave me a whole new perspective to my purpose on this earth.
I had dreams, dreams that birthed within me as a six-year-old child, dreams of being a world changer dream of being an actress, a dancer who would dance over the stages of this world. I wanted to be a writer a mother, I also wanted to marry a prince… I had a dream of being a beautiful woman that all look up to and admire. Those were not just mere childhood dreams, it was the foundation of who I am and who I am still to become.
At eight years of age, I knew I wanted to be an actress and a performing artist. When I was eleven years old, I experienced a defining moment, I lay on the carpet of our living room floor staring at the ceiling and all of a sudden my life flashed past my eyes, including all the above-mentioned dreams, and then darkness and fear came over me because I saw a dark cloud trying to destroy my life. When I opened my eyes I knew I would be a world changer, I saw it flash in front of my eyes, even though I felt little and weak. Now I know that this dark cloud represented the struggle of cancer that I was diagnosed with only 2 months later.
Looking back as a woman and a Mother of four children, it amazes me to remember how it felt looking at this great big busy word as a little girl thinking I could make it better. Thinking and knowing I have a purpose that is much bigger than me, fighting cancer because the vision of becomeing a wold changing woman was too strong to just die.
I soon realized that other children couldn't understand my dreams, and they even laughed at them. I was always popular and liked even though I was also hated. I didn't want my light to shine all too bright, I didn't want to see heaven and angles or hear God´s voice anymore because I realized it wasn't "normal". I was always the pretty one on stage, the one who had it all together…but I was crumbling inside. All that I wanted to be was normal, not have this huge nagging purpose other than just being here and living in the present, but the nagging and striving as a young artist wanting to change the world did not stop. It has calmed down as I have gotten a bit older and have become a mother, but it is still there and very present, more controlled but louder than ever.
After I had pancreatic cancer at age twelve, I had experienced heaven in a whole new way, I realized this was my second chance in life. The dreams I had of being a world changer kept me alive, they made me fight. There was no way I could and would ever be normal no matter how hard I tried.
A whole life happened between then, and now.
All I can say is that the time has come, the time is now…The lies of feeling inadequate or not being good enough are no longer a part of my life and have been defeated. I am a world changer, I am an actress, I am a writer, a therapist/life coach, a wife, and Mother.
Motherhood will not stop me from being me if anything it has only added to being me! I am living my biggest dream by being a mother. And yes it is the hardest job of all the above but it is the most rewarding.
I still am the artist and the artist will fly…because she has new wings. She is no longer chained by fear, she is no longer injured and hurt, she is no longer blinded by past hurt, she is free…free to live her dreams and not dream her life away.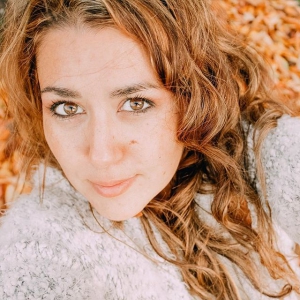 In finding this freedom I strive to help others finding their freedom,their purpose , to rid depression and anxiety, self doubt and anything that is hindering them. I strive to coach children, artists, actors and especially woman to live a life of full potential, strong, loved and grounded in who they are.